Subscribe to Newsletter
Competitions
Advertise on www.PepUpTheDay.com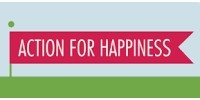 Contact Information:
Action for Happiness

If you have reason to believe this advert is out of date, please click here to report it to PepUpTheDay.com.
Action For Happiness Calendar - June 2021 - Joyful June 2021
This month's theme is all about finding the joy in life, even when things are difficult. Research has shown that experiencing positive emotions in a 3-to-1 ratio with negative ones leads to a tipping point beyond which we naturally become more resilient to adversity. So let's train our brains to find the joy. You can learn more about the science behind this at our events this month too (details below the calendar).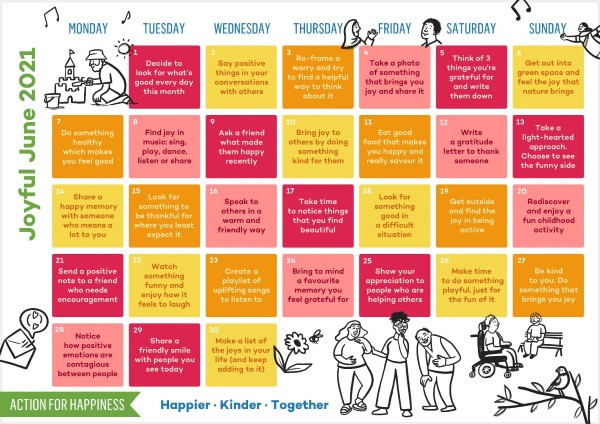 Click here to print the calendar and stick it on your fridge - or somewhere useful?
Action for Happiness
See all listings from Action for Happiness
Newsletter
To sign up up for PepUpTheDay.com newsletters, please click here.
Please mention PepUpTheDay.com when contacting this advertiser.