Subscribe to Newsletter
Competitions
Advertise on www.PepUpTheDay.com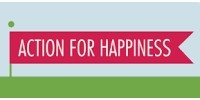 Contact Information:
Action for Happiness

If you have reason to believe this advert is out of date, please click here to report it to PepUpTheDay.com.
Action For Happiness Calendar - May 2021 - Meaningful May
This month's theme is all about reflecting on what gives our life meaning. Being a part of something bigger than ourselves or focusing on things that we value is key to our wellbeing. Having a faith, or being involved with a particular cause or passion can provide this sense of something bigger, or it could be relationships or things that you nurture. Let's take time to reflect on what we care about this month and keep these things at the front of our minds as society opens up again.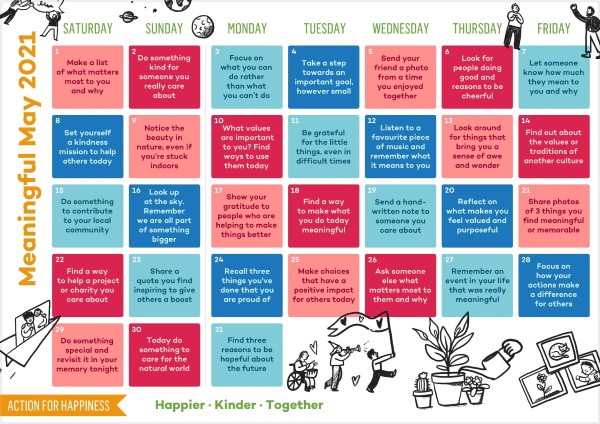 Click here to print the calendar and stick it on your fridge - or somewhere useful?
Action for Happiness
See all listings from Action for Happiness
Newsletter
To sign up up for PepUpTheDay.com newsletters, please click here.
Please mention PepUpTheDay.com when contacting this advertiser.