Subscribe to Newsletter
Competitions
Advertise on www.PepUpTheDay.com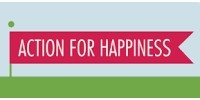 Contact Information:
Action for Happiness

If you have reason to believe this advert is out of date, please click here to report it to PepUpTheDay.com.
Action For Happiness Calendar - November 2021 - New Ways November
This month's theme: New Ways November
This month, we're encouraging you to try something new! Learning something new or getting involved in an activity that really absorbs and interests us is great for our wellbeing. Keeping our brains active is not only good for us physically but it can help you feel you are flourishing as you see yourself make progress with a new skill, or just make you smile as you make a mess and decide to start again. :) Being playful and trying new things is important, as is remembering that it's OK not to get it right first time - change "I can't do it", into "I can't do it...yet!" This month's calendar is full of ideas to help you decide what to try next.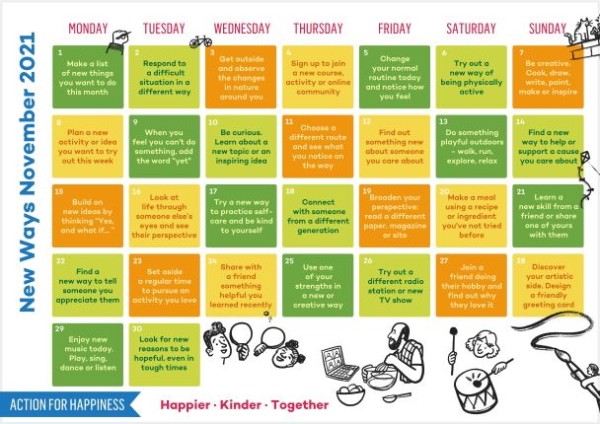 Click here to print the calendar and stick it on your fridge - or somewhere useful?
Action for Happiness
See all listings from Action for Happiness
Newsletter
To sign up up for PepUpTheDay.com newsletters, please click here.
Please mention PepUpTheDay.com when contacting this advertiser.