Subscribe to Newsletter
Competitions
Advertise on www.PepUpTheDay.com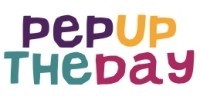 Contact Information:
PepUpTheDay.com
Cheltenham
Gloucestershire

Tel: 01242 236608

LOTS MORE COMPETITIONS TO ENTER here or on the Competitions tab above.
If you like this, do feel free to share on social media and tag @PepUpTheDay if you want us to see it.
If you have reason to believe this advert is out of date, please click here to report it to PepUpTheDay.com.
PepUpTheDay Director Belinda's Bizarre Biathlon - Raising Funds for Young Gloucestershire
Belinda Wilson, director of PepUpTheDay.com, www.GlosJobs.co.uk and www.glos.info, has set out on a "Bizarre Biathlon" to raise funds for the charity Young Gloucestershire.
On 10th February 2022, she started a challenge that will take most of 2022 to complete!
First she is going to swim to Heathrow Airport and then she is going to trek across the desert to Petra in Jordan.
The first part of the "Bizarre Biathlon" involves swimming the 155km (95 mile) distance from her home in Cheltenham to Heathrow Airport. The distance will be mostly swum at CLC Sports Centre in Cheltenham, with extra distance being totted up a Cheltenham Lido and Lake 86, South Cerney (when the weather warms up a little.) It should take about 4 months to complete.
The second part of the "Bizarre Biathlon" will find Belinda spending 8 days in Jordan, which includes swimming (or floating?!) in the Dead Sea and spending 5 days trekking across the desert by day and camping by night, to arrive in the ancient city of Petra.
Young Gloucestershire (YG) is a youth-work charity working across the County supporting disadvantaged young people (aged 11-25) who face challenges in their lives including poor mental-health, unemployment, exclusion from school, or those who are at risk from exploitation.
Your donation to Young Gloucestershire:
£5 would provide lunch for a week to a young person on a programme
£20 provides a Stagecoach weekly Megarider pass for a young person
£50 could provide a young person with a first aid or food-hygiene qualification
Belinda Wilson, director of www.GlosJobs.co.uk and www.glos.info, says:
"I have wanted to raise funds for Young Gloucestershire ever since I first found out all about YG and had a tour of their previous premises with Tracy Clark, CEO, in 2018. Then the opportunity arose for me to trek to Petra with a friend. I did not need to think twice about which charity I was going to support. As the Petra trek was delayed a year because of covid, I realised that I have more time to fund raise, whilst training for the challenge. As I am a keen swimmer, it seemed to make sense (at the time at least!!) to set myself the challenge to swimming to Heathrow to catch the plane for the trek."
Tracy Clark, CEO Young Gloucestershire and Infobuzz says:
"Belinda, we are so grateful for all you are doing. Young Gloucestershire ask young people to challenge themselves each day to change their story for the better, you challenging yourself with swimming and walking is a great way to raise fund to enable us to be able to support those young people! Read more about the young people we support here."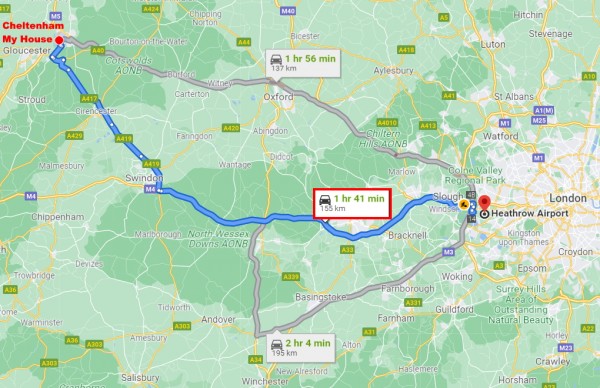 For regular updates on the distance swum please go to www.glos.info/bizarre-biathlon
Click here to donate to Belinda's Bizarre Biathlon for Young Gloucestershire
PepUpTheDay.com
See all listings from PepUpTheDay.com
Newsletter
To sign up up for PepUpTheDay.com newsletters, please click here.
Please mention PepUpTheDay.com when contacting this advertiser.