Subscribe to Newsletter
Competitions
Advertise on www.PepUpTheDay.com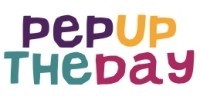 Contact Information:
PepUpTheDay.com
Cheltenham
Gloucestershire

Tel: 01242 236608

Email: office@pepuptheday.com

LOTS MORE COMPETITIONS TO ENTER here or on the Competitions tab above.
If you like this, do feel free to share on social media and tag @PepUpTheDay if you want us to see it.
If you have reason to believe this advert is out of date, please click here to report it to PepUpTheDay.com.
A MONTHLY cash prize is given on a Thursday in the www.glos.info newsletter. We explain here how to see if you have won...
HOW TO SEE IF YOU HAVE WON THE CASH PRIZE IN THE DAILY NEWSLETTER:
1. Make sure that you sign up for the weekly Thursday email packed with news, events and competitions here.
2. Check your email each Thursday to find the green box with your prize number in. On days when the green box shows your number, we are giving a cash prize and you could have won! On days when your number does not show, unfortunately, there isn't a cash prize.
3. WHEN YOUR NUMBER IS FEATURED, click into the prize link to see if your number matches the winning number.
There are two ways to find the prize link...
Find prize link right at the bottom of your email.
Or find prize link on the Competitions page.
4. If your number in the green box matches the one featured, then you have the winning number
5. If you have the winning number, then email us on office@glos.info to claim the cash prize before 11.59pm on the same day.
6. We have run this cash prize system for years on our other site www.glos.info and we realise that you will get to know your number by heart. Sometimes the rollovers go so high that we have given over £500 cash in one go, so it is worth checking regularly.
Terms and Conditions
The winners are chosen entirely at random by the computer system and will be paid cash direct.
To claim the prize, your number in your email must match the number on the claim page in your email and you must email from the address of your subscription.
The cash prize value will vary and if not claimed will roll over onto the next draw.
The editor's decision is final.
Any queries, please do let us know on 01242 236608 or office@pepuptheday.com.
Sign up for the Weekly Email here
PepUpTheDay.com
See all listings from PepUpTheDay.com
Newsletter
To sign up up for PepUpTheDay.com newsletters, please click here.
Please mention PepUpTheDay.com when contacting this advertiser.