Subscribe to Newsletter
Competitions
Advertise on www.PepUpTheDay.com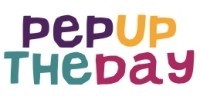 Contact Information:
PepUpTheDay.com
Cheltenham
Gloucestershire

Tel: 01242 236608

Email: office@pepuptheday.com

LOTS MORE COMPETITIONS TO ENTER here or on the Competitions tab above.
If you like this, do feel free to share on social media and tag @PepUpTheDay if you want us to see it.
If you have reason to believe this advert is out of date, please click here to report it to PepUpTheDay.com.
Want some free publicity? Genuinely, it ivery easy. Just give us a competition prize and we'll do the promo for you...
So here's the thing guys. If you run a business, and you want to promote it free, drive people to your website and send anyone interested a bespoke message, you can do so by running a competition on our Pepuptheday website www.pepuptheday.com website.
www.pepuptheday.com/competitions-and-offers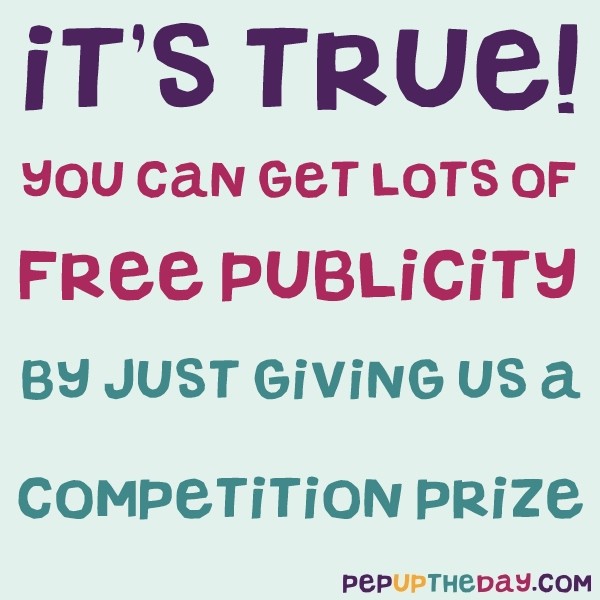 This is what happens:
1. You give us a stonking prize that doesn't cost you much but is worth a lot to the winner.
2. We set up and run the competition for you, with a question that means entrants have to go to your website to find the answer.
3. When we announce the winner, we email all the runners up with a bespoke message written by you with a call to action, that might be a discount code, a request to sign up for your email marketing, to like your social media pages or more.
The beauty of it is that you know that they are interested in your product, service, event, because they have entered the competition.
We don't charge for this service as we use the competitions as a driver for readers to sign up for our daily and weekly emails and the Peppers Club.
Key stats:
Feature in the daily Pepuptheday email that goes to 7,600+ readers
Feature in the weekly Pepuptheday competitions email that goes to 5,400+ readers
Feature in the weekly Glosinfo email that goes to 20,000+ readers
Feature in the weekly www.glos.info competitions email that goes to 2,500+ readers
AND both sites in the competitions section. www.glos.info competitions here and www.PepUpTheDay.com competitions here.
GUARANTEE - Your competition will get hundreds or thousands of entries.
For example, this one for a tie dye bag had 916 entries but this one for £200 Marks and Spencer Gift Card had 5,619 entries.
So, what are you waiting for? Ping us an email to office@pepuptheday.com and we'll sort it all out for you this week.
Readers love it! See what readers think of PepUpTheDay by looking a the testimonials here
PepUpTheDay.com
See all listings from PepUpTheDay.com
Newsletter
To sign up up for PepUpTheDay.com newsletters, please click here.
Please mention PepUpTheDay.com when contacting this advertiser.