Subscribe to Newsletter
Competitions
Advertise on www.PepUpTheDay.com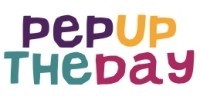 Contact Information:
PepUpTheDay.com
Cheltenham
Gloucestershire

Tel: 01242 236608

LOTS MORE COMPETITIONS TO ENTER here or on the Competitions tab above.
If you like this, do feel free to share on social media and tag @PepUpTheDay if you want us to see it.
If you have reason to believe this advert is out of date, please click here to report it to PepUpTheDay.com.
TOP GIFTS - Some great suggestions for gifts during 2022
Gift a magazine subscription and the gift lasts all year. Buysubscriptions.com offers many best selling magazines including BBC Good Food, BBC Gardeners' World, Cycling Plus and Simply Sewing to name a few. Check out their website for all their titles.
BBC Good Food Magazine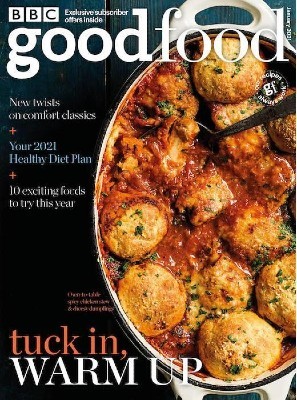 With more brand-new recipe ideas than any other food magazine in Britain, a BBC Good Food magazine subscription is the perfect meal deal for food lovers. Brought to you by a delectable array of experts and contributors, there's always something to tempt you on the menu – from comfort food classics to the latest in culinary thinking.
Click here for more details and to order.
Simply Sewing Magazine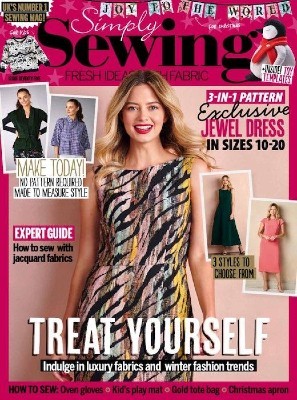 Whether you're a new sewist or a seasoned pro, a subscription to Simply Sewing keeps you inspired with an abundance of fresh ideas with fabric, delivered straight to your door.
Click here for more details and to order.
With over 30 brands available, you are sure to find a candle to suit your needs at Candles Direct. Classic jar candles from brands such as Yankee Candle, Village Candles and Goose Creek. Hourglass and Eclipse jar candles from Woodwick. Pillar candles from Broste and Lene Bjerre, and even battery-powered candles from Luminara and Premier. They also offer a luxurious range of bath and body products wiith everything from hand creams and body lotions & creams to fragrance and facial care to shaving products and baby care. See their full range here.
WoodWick Caramel Toasted Sesame Large Jar Candle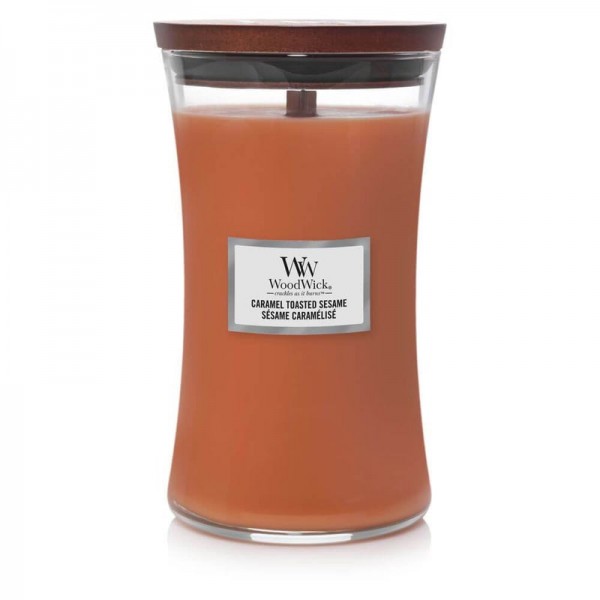 The scent of toasted sesame, pecan, and maple toffee with a splash of bourbon and vanilla.
With natural wooden wicks, sophisticated fragrances and premium designs, provide a unique experience to indulge your senses. The exclusive Pluswick Innovation wick design creates a beautiful even burn and evokes the soft, distinctive sounds of a crackling fire.
Click here for more details and to order.
Bomb Cosmetics Chill Out Bath Blaster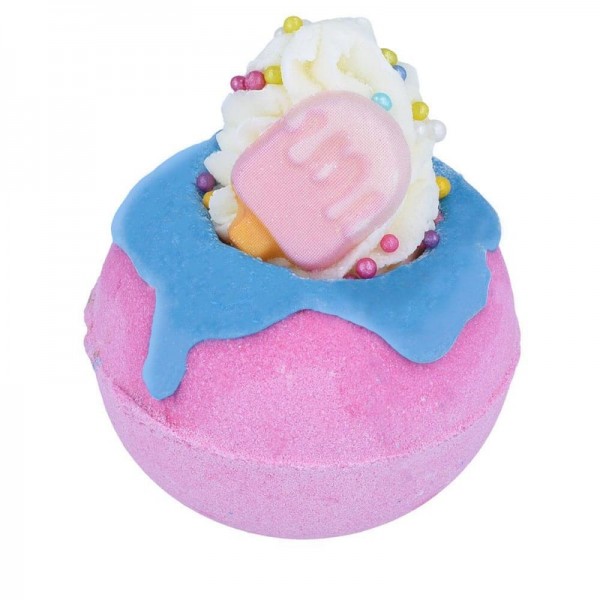 Cedarwood and Geranium essential oils restore your soul, spirit and skin whilst Cocoa and Shea Butter deeply nourish.
Click here for more details and to order.
Hand knitted soft toys, puppets, souvenirs and golf accessories in soft organic cotton. See their fabulous range here.
ChunkiChilli Golf Club Cover Set – Cow Big Head and Pompoms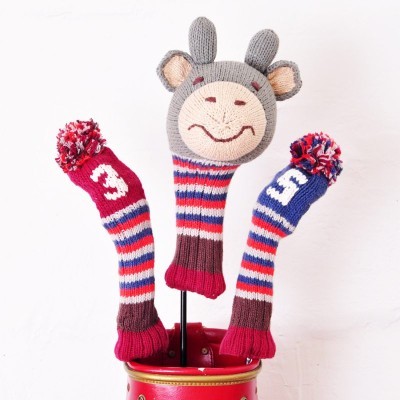 This golf club cover set consists of a large driver head suitable for clubs up to 460cc, and pompom head covers numbered three and five. All of them are hand knitted in organic cotton. The necks are lined with stretchy fleece, to ensure that the covers stay on.
Click here for more details and to order.
Hand Knitted Hand Puppets in Organic Cotton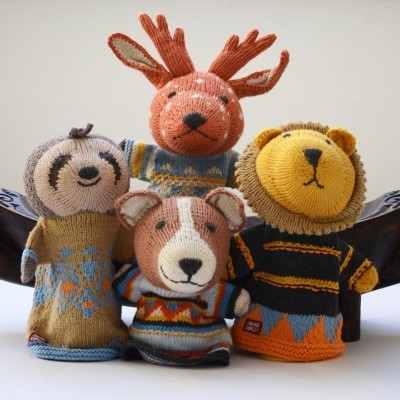 These hand puppets are beautifully hand knitted in organic cotton. They are great for storytelling and entertaining small children, and they are sure to come in handy for those, like us, who are working at home with our children during these strange times.
Click here for more details and to order.
Clanger 'Tiny' Soft Toy – Hand Knitted in Organic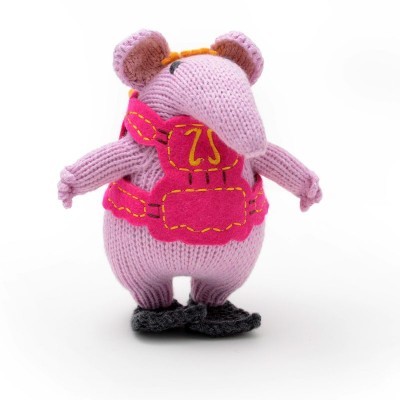 These hand knitted Clangers soft toys are fully licenced by the producers of the classic BBC TV show that celebrated its 50th anniversary in 2019 and is still going strong. Say hello to 'Tiny' the cheeky Clanger from the much-loved show.
Click here for more details and to order.
English Heritage is guardian to some of the nation's most treasured and iconic buildings and monuments, including Stonehenge, Tintagel Castle, Osborne, Hadrian's Wall and Dover Castle. English Heritage champions our historic places and advises the Government and others to help today's generation get the best out of our heritage and ensure that it is protected for future generations.
Gift an English Heritage membership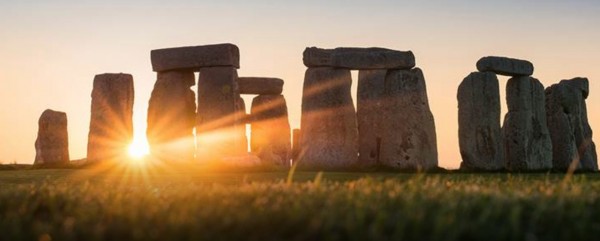 English Heritage members enjoy… Unlimited access to over 400 historic properties across the country, a whole year's worth of fun days out, free entry for up to six accompanying children per adult member, free or reduced-price entry to exclusive members' events giving you access to our experts and a glimpse behind the scenes, exclusive Members' Magazine four times a year with in-depth features about our properties and wider work, which also includes a nationwide events guide, a free handbook to help plan your next exciting day out, special offers, discounts and competitions for a great variety of products and experiences, and an English Heritage car sticker.
Click here for more details and to buy.
Everyone loves to pop into the English Heritage shop after visiting one of their sites but did you know you can also buy online? Here are a couple of their best selling items which are perfect as gifts. Check their website for their full range.
English Heritage Reserve No.2 - Damson Gin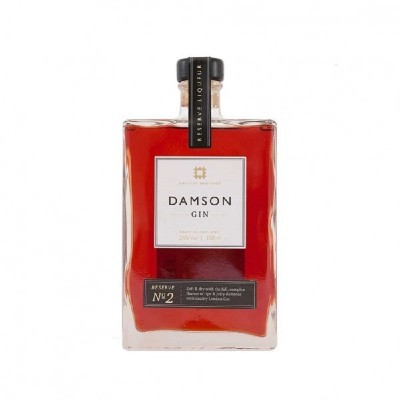 From the Lyme Bay Winery, this Damson Gin is softer and drier than their Sloe Gin. Using hand-picked damsons, left on the fruit for many months to allow the full complex flavour of the damsons to emerge, quality London Gin and a little sugar to produce an Awarded winning liqueur.
Click here for more details and to order.
Build Your Own Model Stonehenge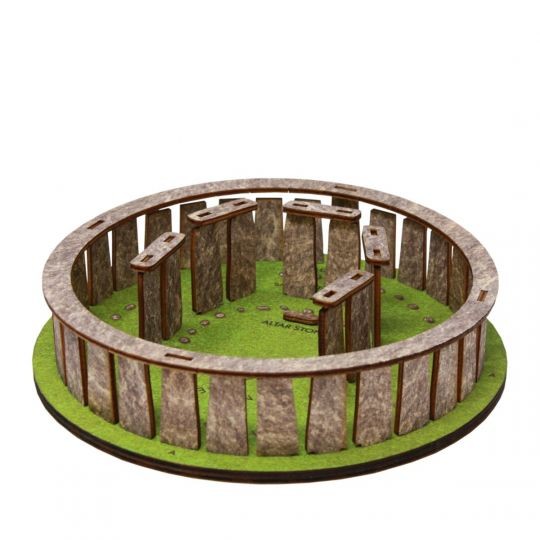 Recreate the famous stone circle with this Build Your Own Model Stonehenge. Designed to replicate Stonehenge as it would have looked when it was first built around 3100BC, this unique model is a fun and interactive way to teach children about the fascinating history of the stones.
Click here for more details and to order.
Beautiful flower arrangements wrapped elegantly and delivered to a location of your choosing. Flower Station always deliver flowers by hand using its own same day flower delivery fleet. Check out their website for their full collection including their bouquet of the week and seasonal wreaths.
Wild at Heart Bouquet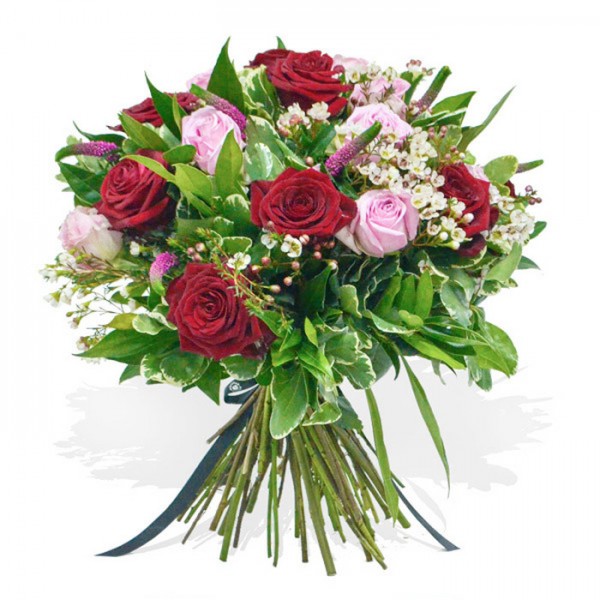 This is one of the most popular flower bouquets that we sell in our shops. Full of heart and glory, this beautiful bouquet comes with luxury Red Naomi roses, pink roses, wax and Veronica flowers and eucalyptus foliage.
Click here for more details and to order.
Roses Delight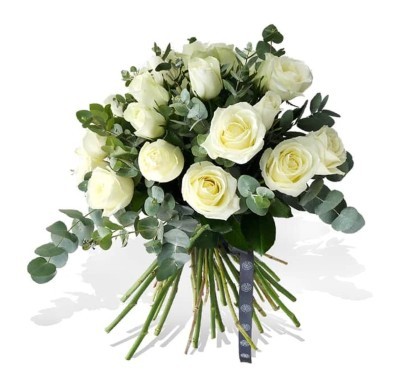 The all-time favourite flower and the lushest foliage have been put together in a bouquet suitable for any occasion.
Click here for more details and to order.
Take the hassle out of shopping and choose from thousands of toys from the most famous toy shop in the world! Includes all your favourite brands as well as Hamleys' own collection. Here are a couple of our favourites but be sure to visit their website to see their amazing collection.
LEGO Architecture London 21034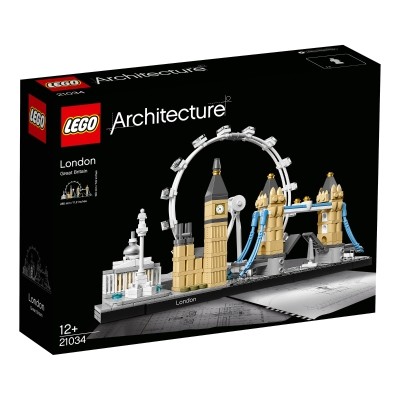 Celebrate the architectural diversity of London with the detailed and realistic LEGO Architecture London 21034! This set features the National Gallery, Nelsons Column, London Eye, Big Ben and Tower Bridge, and is finished with a decorative London nameplate.
Click here for more details and to order.
Monopoly Cheaters Edition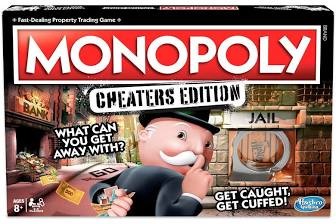 Make this wildly different Monopoly game a favourite go-to game for game nights and other fun get-togethers. Lean into those iconic (yet unspoken) Monopoly moments in which rules are bent, money is borrowed, and funny business is welcomed. The outlandish suggestions on the board, cards, and rules encourage players to express their inner cheater to own it all while they buy, sell, dream, and scheme. Fake a die roll, steal some bills from the bank, and even skip out on rent. Complete a cheat to get a reward, but fail a cheat and pay the consequences!
Click here for more details and to order.
A British clothing company which sells clothing and homeware products inspired by British country lifestyles. See their entire range here.
Printed Wellibobs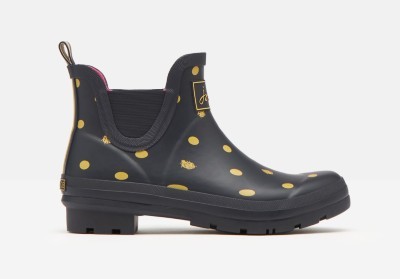 Whether you're heading to a festival or a farmyard our new hand-drawn printed wellibob will make sure you stand out from the crowd. Made from a hardwearing natural rubber they'll see you through season after season.
Click here for more details and to order.
Beehive Scone Baking Kit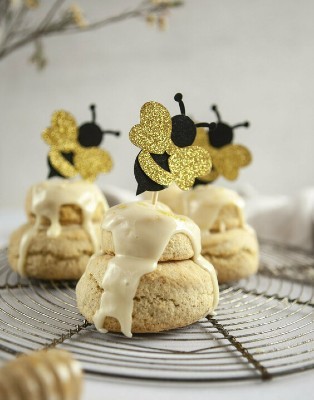 A childs bake at home kit to make delicious honey scones. Includes an bee based activity and seeds to grow bee friendly flowers.
Click here for more details and to order.
Hewitt Long Sleeve Classic Fit Shirt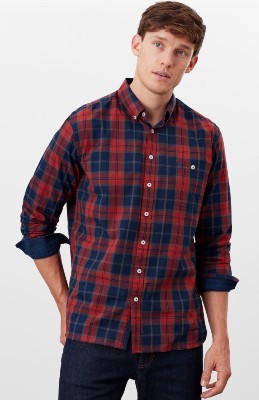 Check shirts are a style that will never let you down and this one is built to last. It's a classic fit shirt, crafted from 100% cotton, with a button down collar and chest pocket.
Click here for more details and to order.
The place to discover beautiful, handcrafted personalised gifts for him, for her, and for the family. Explore the range of intricately designed homeware, accessories, and toys for all special occasions.
Personalised Gaming Station - Green On Button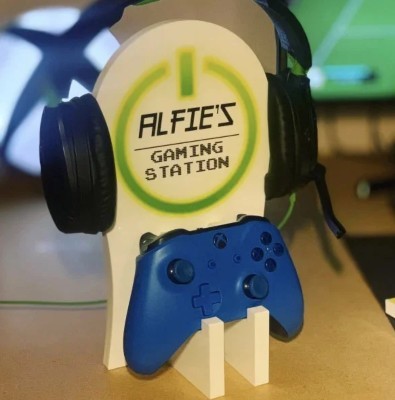 Perfect for keeping your headphones and controller in prime position and complete with any name you need! What an awesome gift for any gamers out there!
Click here for more details and to order.
Personalised Weekly Fitness Planner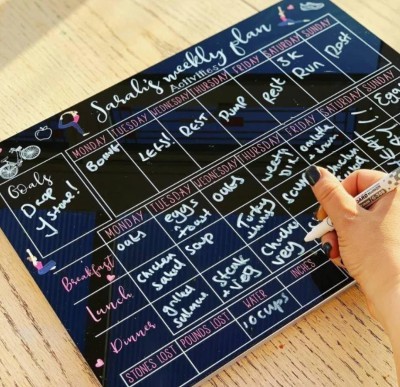 Do you keep telling yourself you're going to be better and more organised when it comes to planning your exercise and meals for the week .. it lasts for a day (maybe 2) and then it all goes out the window!? These are perfect for helping with motivation towards your fitness goals. Made from acrylic so each week you can wipe them clean and refresh for the week ahead. The planner has an area for the fitness schedule, meal plan and goals. There is also a section for any important notes and also a section for stones lost, pounds lost, water and inches. With 2 holes at the top to hang with string.
Click here for more details and to order.
Good value innovative products and first class caring customer service. With packages by coach, rail, air and make your own way, there is something for everyone. They are also a leading provider of London Theatre break. Check out their truly memorable trips here.
Eclipse Experience Tour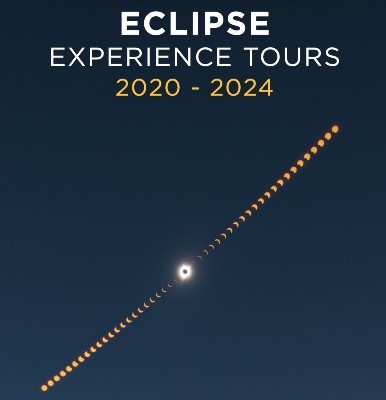 Gift the adventure of a lifetime with a unique tour that provides the perfect opportunity to witness the breathtaking. All Eclipse Experience Tours will be joined by an expert astronomer to ensure you get the most out of your tour as possible. While the eclipse is the main highlight, the itineraries are also full of exciting excursions.
Click here to see all the eclipse destinations and to book
London Theatre Trip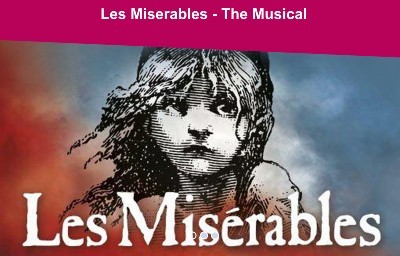 Gift a trip to the capital to see a show with an overnight stay
Click here to see what's on and to book
Fabulous gifts to inspire those of all ages to get outside and find freedom in the fresh air. Click here to see the range.
Custom Made Maps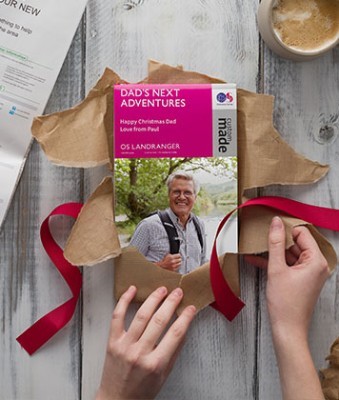 Create your own personalised map, whether a folder map with a customised cover or a framed canvas map for display.
Click here for more details and to order.
The Ordnance Survey Great British Treasure Hunt 2020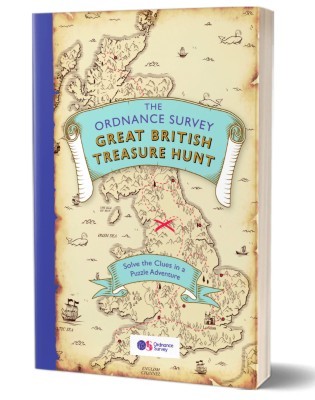 The bestselling puzzle book series is back with a whole new twist on a treasure hunt. A follow up to the bestselling 2018 & 2019 Ordnance Survey Puzzle Books, the Ordnance Survey Great British Treasure Hunt is here with puzzles based on 40 brand new maps stretching the entirety of Britain. In this edition you will find various puzzles to solve with good ol' Aunt Bea, as she takes her nephew on a voyage of discovery around our Isles.
Click here for more details and to order.
For everything your stationery heart desires click here.
Personal Notebook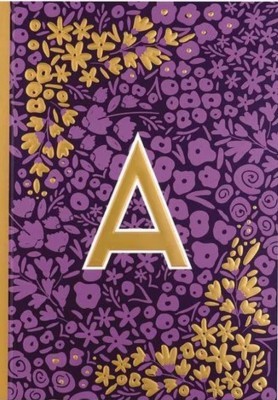 Gift a personal notebook with these stunning gold letter notepads. In a beautiful array of colours, these A-Z notebooks have been designed with luxury in mind. Each letter is embossed in gold and finished with a unique floral design. A5 size with lined sheets.
Click here for more details and to order.
A5 health and fitness planner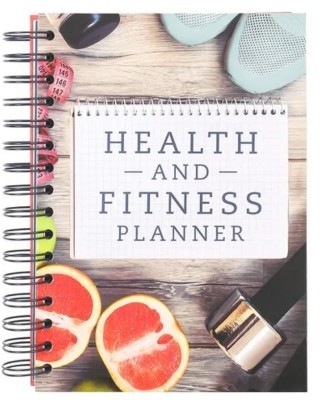 A fitness journal that doesn't focus on your weight. Use this planner to achieve your fitness goals!
Click here for more details and to order.
Pastel Writing Set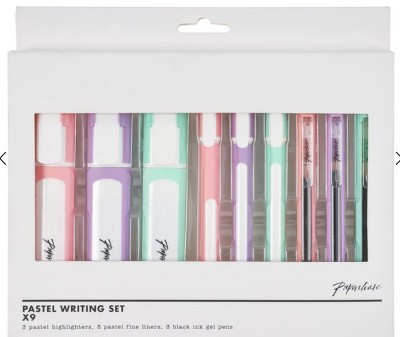 All your pastel favourites in one place! With highlighters, fine liners and gel pens your work has never looked so bright and colour-coordinated. Set contains 9 pens.
Click here for more details and to order.
An art subscription box offering expert tuition and high-quality materials at an affordable cost, for children between the ages of 6-11. Gift a child the chance to spark their creativity.
Monthly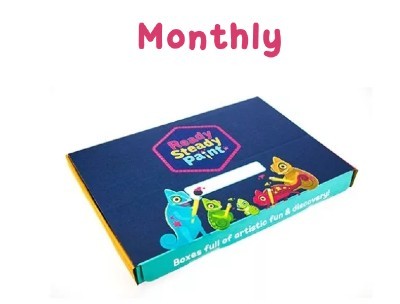 Click here for more details and to order.
Six Monthly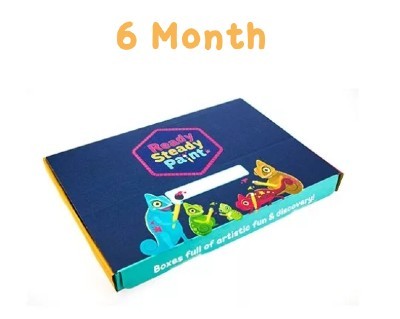 Click here for more details and to order.
The world's largest sock selection keeps getting bigger and bigger. Check out the range here.
Bamboo Socks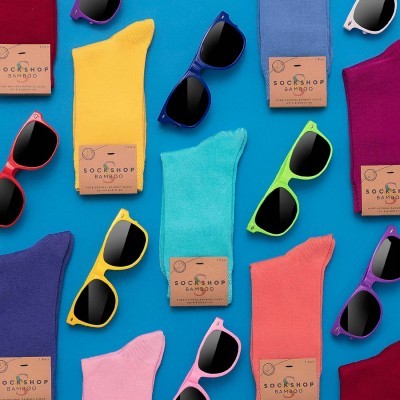 Not only is the SOCKSHOP bamboo range famous for its incredible softness, but it is 3-4 times more absorbent than cotton, with moisture wicking properties too. Bamboo's thermoregulation means it's also warm when it's cold out. Perfect for any weather.
Click here for to see the range and to order.
Snoozy Socks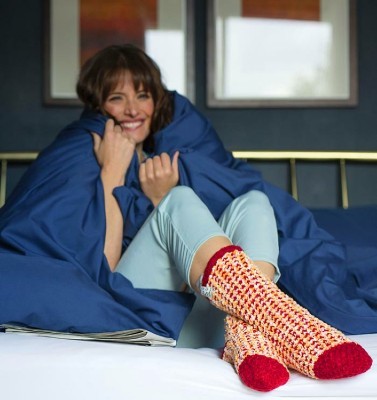 Check out the luxury range of ladies' slipper socks & bed socks. Slip into sumptuous comfort and put your feet up in a pair from the large range. Cosy up with angora, snuggle into 100% cotton, or settle down with a wool blend and hang out at home in the perfect pair from this selection.
Click here for to see the range and to order.
Rainbow Love is Love Socks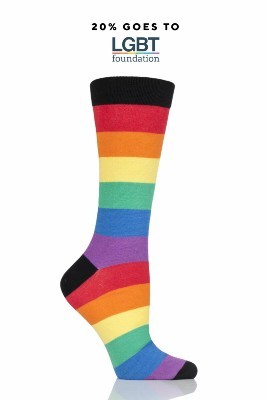 Be proud of who you love and how you love by wearing these phenomenally colourful, bright and beautiful SOCKSHOP Bamboo Pride Rainbow Love is Love Socks. The socks feel and look great, with an exclusive design.
Click here for more details and to order.
The UK's largest internet retailer of top quality Vintage Wine, Vintage Port, Whisky, Cognac, Armagnac and Vintage Champagne for anniversaries, birthdays, corporate gifts and other special occasions. The minimum order quantity is just one bottle. For all orders placed online there is a gift card which includes your message, the tasting and storage notes. If you wish to place your own handwritten message, just leave the gift message space in the checkout clear and we will still send the card so you can write your own personal message. See the full range here.
1982 Chateau Prince Larquey 1982 Bordeaux Superieur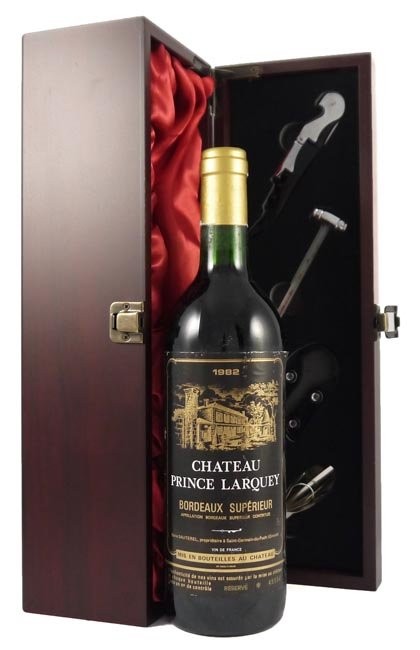 From the outstanding 1982 vintage, this ruby red wine has an excellent tannin structure, with a balance of ripe fruit. It shows lots of spicy, smoky, fruity aromas and flavors and has a smooth finish. Drink now - 2027. A delightful birthday gift. This vintage wine is shipped in a deluxe silk lined wooden presentation box with four wine accessories (corkscrew, wine pourer, drip stopper & wine thermometer) [worth £17.99] at no extra cost and now includes a free gift card with your personal message and tasting and storage notes.
Click here for more details and to order.
2012 Taylor Fladgate 10 year old Tawny Port (37.5cls) in a wooden gift box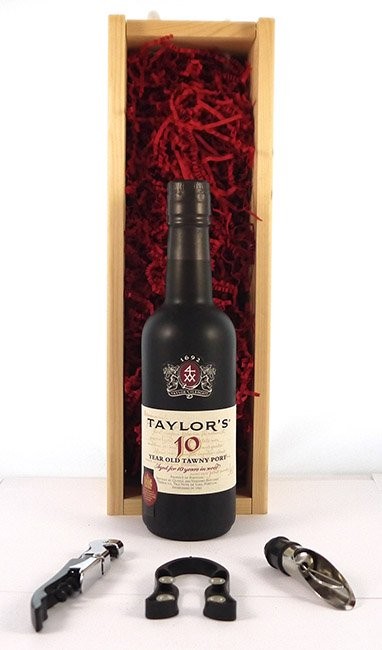 Scoring 93/100 Parker points, this super 10 year old half bottle of port has a classic port nose and has biscuity honey notes of good dry fruit. It has a very fine length with some heat and has rich honey and power in the finish. Silver medal winner Wine International Awards 2015. Drink now - 2030. A delightful 10th anniversary gift. This vintage port is shipped in a wooden presentation box with three wine accessories (corkscrew, wine pourer, foil cutter) and now includes a free gift card with your personal message and tasting and storage notes.
Click here for more details and to order.
Weird Fish's relaxed and easy-going clothes are designed to give you that forever weekend feeling. Based in the heart of the rolling Cotswold hills the company believes in affordable, well-made and distinctive clothes that instantly become feel-good favourites. See the full range here.
Manning Roll Neck Knit Jumper Light Cream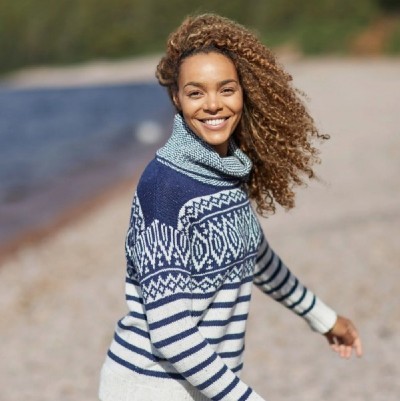 The Manning roll neck jumper has Scandi and nautical vibes by the bucket load. With a bold mix of Fair Isle design and stripes, topped off with the super cosy roll neck, this jumper has the X factor this season.
Click here for more details and to order.
Livvy Knit Bobble Hat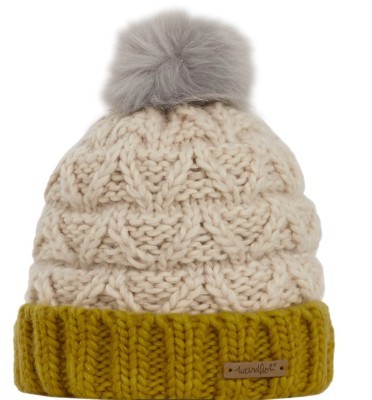 Keep your bonce warm in style with the Livvy bobble hat. Available in three seasonal colours, all with a fun contrast colour combo, a chunky knit texture and a palm sized fluffy pom pom. There is also a microfleece lining to the rim of the hat for an extra ear warming boost.
Click here for more details and to order.
Errigal Artist Socks Multi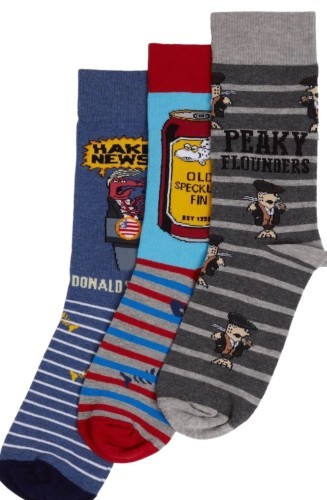 Famous Artist T-Shirt designs on socks, with not just one, but three, yes three pairs! Featuring Peaky Flounders, Hake News and Old Speckled Fin. These would make a great gift to a Weird Fish fan, or just keep them for yourself!
Click here for more details and to order.
Whether you are looking for the perfect Christmas, birthday or anniversary present for the avid reader in your life, you are covered with a fabulous range of biographies, cookery books and fiction. Take a look here.
Nadia Bakes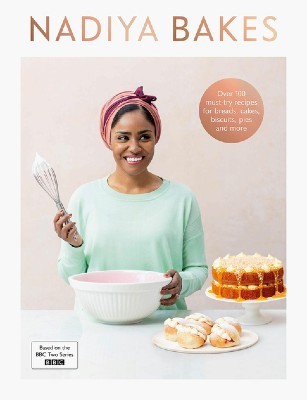 The book we've all been waiting for: Nadiya's return to her true love, baking! Give the gift of truly delicious bakes, perfect for every sweet tooth and Bake Off fan. Discover all the delicious and mouth-watering recipes from the BBC2 TV series.
Click here for more details and to order.
The Wild Silence (Paperback)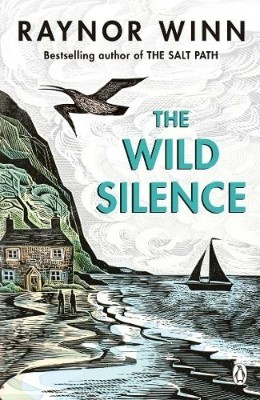 The incredible follow-up to one of the most talked about books of the decade - the phenomenon and The Sunday Times bestselling The Salt Path.
Click here for more details and to order.
A Promised Land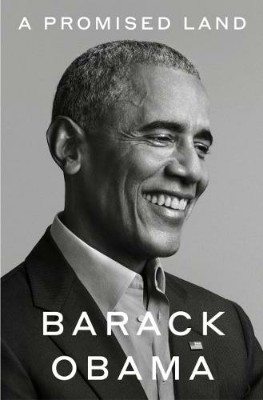 A riveting, deeply personal account of history in the making-from the president who inspired us to believe in the power of democracy. In the stirring, highly anticipated first volume of his presidential memoirs, Barack Obama tells the story of his improbable odyssey from young man searching for his identity to leader of the free world, describing in strikingly personal detail both his political education and the landmark moments of the first term of his historic presidency-a time of dramatic transformation and turmoil. Obama takes readers on a compelling journey from his earliest political aspirations to the pivotal Iowa caucus victory that demonstrated the power of grassroots activism to the watershed night of November 4, 2008, when he was elected 44th president of the United States, becoming the first African American to hold the nation's highest office.
Click here for more details and to order.
PepUpTheDay.com
See all listings from PepUpTheDay.com
Newsletter
To sign up up for PepUpTheDay.com newsletters, please click here.
Please mention PepUpTheDay.com when contacting this advertiser.